For all emergencies,
please contact 9-1-1.
To file a report for non-emergencies:
Call the OPP Communications Centre at 1-888-310-1122. An officer will be dispatched. Alternatively, call the administration office and staff will put you through to an officer if they are in the building. All criminal activity should be reported by telephone or by visiting us in person.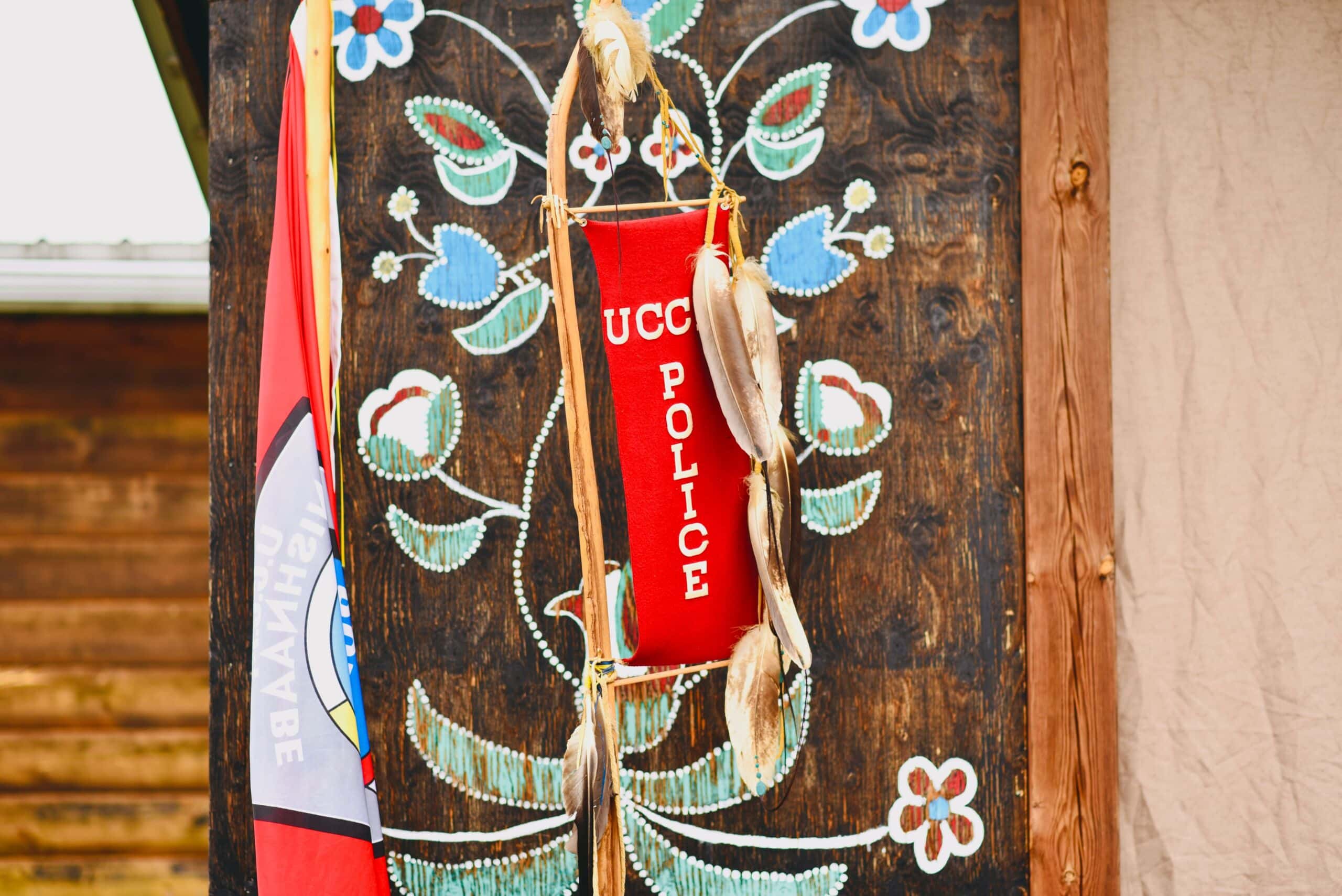 Contact Information:
Telephone:  (705) 377-7135
Fax:  (705) 377-5583
Address:
5926 Hwy 540, PO Box 332
M'Chigeeng, Ontario   P0P 1G0
Hours
Monday to Friday from 8:00 am to 4:00 pm.
We are closed for lunch from 12:00 pm to 12:45 pm.
Phones are now automated. Administration staff answer telephones during office hours and forward calls. If your call is an emergency, please call 9-1-1. If you are requesting to speak to an officer, call the OPP Communications Centre at 1-888-310-1122.
Please note, administration staff are not trained to take emergency calls. OPP Communications Centre can dispatch calls to an officer in the area. Officers are not always in the building and are often on other calls or on patrol.
Taylor Sayers
Director of Corporate Services
Daughness Migwans
Social Navigator/Director of Community Mobilization
Tara Bailey
Court & Records Administrator
Rachel Webster
Crime & Intelligence Analyst
Teresa Nahwegahbow
Community Mobilization Assistant