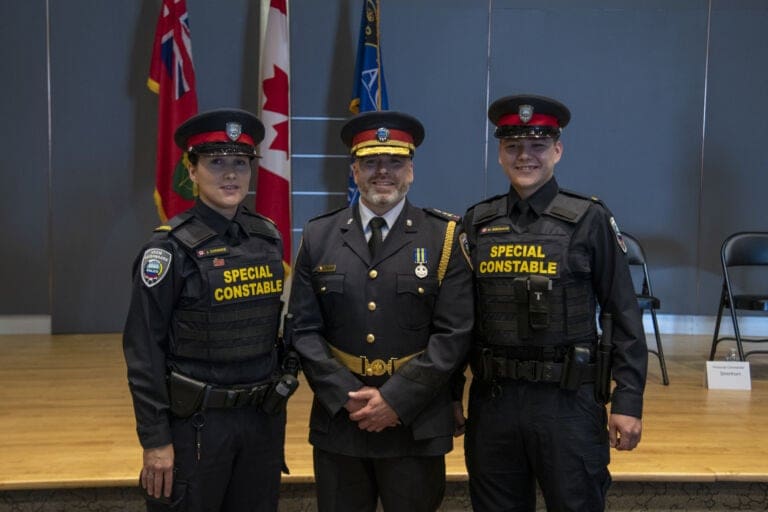 The UCCM Anishnaabe Police Service is pleased to welcome two new Special Constables to our ranks.  Special Constables (S/C) Jody Corbiere and Matthew Bebonang completed five (5) weeks of training at the Ontario Provincial Police Academy and are ready to undertake their roles in serving the UCCMM communities.
S/C Corbiere hails from Albany First Nation, with familial ties to Aundeck Omni Kaning (A.O.K).  Prior to Jody beginning her role as Special Constable she has been a Guard with UCCM since 2010 and completed her diploma in Law & Security Administration from Cambrian College.
S/C Bebonang comes from M'Chigeeng First Nation and is no stranger to the UCCM APS team.  Matt worked as our Community Mobilization Assistant Intern and further served as a Guard since 2021.  Matt completed his post-secondary education in Police Foundations from Sault College.
UCCM Police is pleased to have Jody and Matt join our team in new roles.  Please help me in welcoming Special Constables Jody Corbiere and Matthew Bebonang to the UCCM Police Service when you see them out in our communities.
James Killeen
Chief of Police
UCCM Anishnaabe Police Service